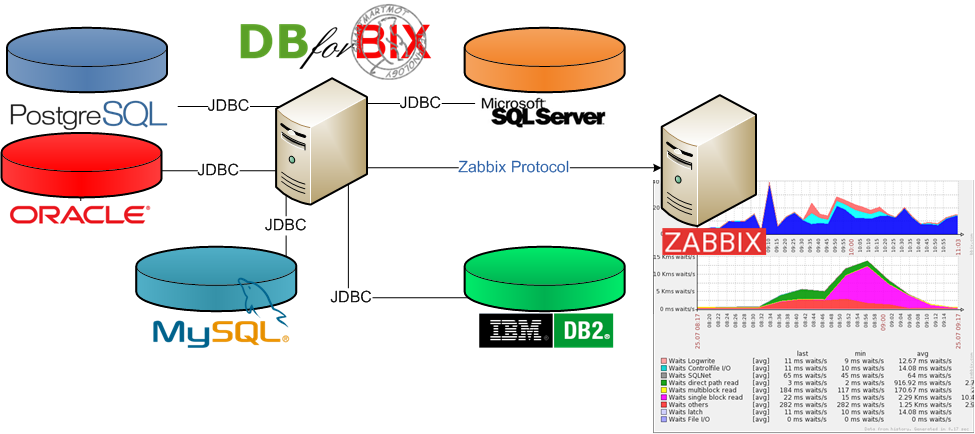 Zabbix is a modern network monitoring and alerting tool that provides an administrator with the ability to create events for changes in the status of services such as DNS or HTTP, as well as local events like a disk failure.
There are a lot of monitoring tools and frameworks out there. Some are expensive (such as HP OpenView) some are free (such Nagios). All of them have a niche to fill. Zenoss looks pretty. Nagios is well supported and highly extensible. Up.time and WhatsUp Gold are easy to get going. They've all got their thing.
Which leads to the following question.
Why Choose Zabbix
There are many reasons to choose the Zabbix solution over its competitors. The best way to make sure it is the #1 choice for your organization is to give it a try. Before you start though, consider the following benefits of using Zabbix:
Zabbix offers the freedom of using an open-source solution with no vendor lock-in and freely accessible source code. This includes not only Zabbix itself, but also required components (Linux, Apache, MySQL/PostgreSQL, PHP)

Zabbix setup and configuration is quite easy ensuring a low learning curve and therefore low cost of ownership

Highly efficient Zabbix agents for UNIX and Windows (x32, x64, Itanium) based platforms provide wider monitoring capabilities with greater speed

A centralized monitoring system allows to store all information (configuration and performance data) in a relational database for easier processing and re-use of data

Rich visualization capabilities allow to work with your data faster and smarter

Built-in housekeeping procedures allow to keep your data well organized
There is so much useful information on Zabbix, if you are truly interested I suggest visiting their website. Click here to be taken to Zabbix's website. 
To all of our customers we would like to take this opportunity to wish all of you a happy and safe weekend………….Mahalo!